ABOUT US
Anphamco is a full-service consultancy specializing in intellectual property and business transactions. The firm is a registered Industrial Property Agent before the Vietnamese National Office of Intellectual Property ("NOIP"). Our practice covers all aspects of intellectual property such as patents, utility models, designs, trade marks and copyright.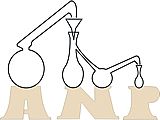 Anphamco is one of pioneers in providing IP research services in Vietnam. We provide our clients with the latest useful information relating to patent searches, design searches, trade mark searches, company searches, actual use of trade marks. In addition, our services also include preparing IP analytic reports. Anphamco is governed by a management board with members who have extensive experience gained in both NOIP's former examiners and intellectual property senior advisors roles. This practical experience enables us to deeply understand our client's need in prosecution and enforcing their intellectual property rights. We always look for new ways to deliver efficient services. Anphamco is committed to providing practical and cost-effective, commercial solutions wich enable clients to achieve their business objectives.
ANPHAMCO - SUCCESS STORIES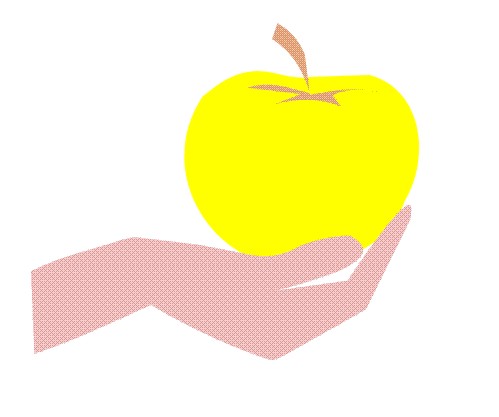 Complaint lasting 10 years to get success
On June 26, 2008, acting for ORIGIN ELECTRIC COMPANY, LIMITED, based at 18-1, Takada 1-Chome, Toshima-ku Tokyo 171-8555, Japan, Pham Anh Nguyen Consulting Co., Ltd. (ANPHAMCO) has filed the trademark application "Origin & Picture", application No. 4-2008-13622 for products / services of class 02; 07 and 09.
After the deadline for examination of the application, the National Office of Intellectual Property (NOIP) issued Decision No. 36319 / QD-SHTT, dated September 27, 2011 refusing to grant a trademark registration certificate for the trademark registration application. on the grounds that the trademark is descriptive and not distinguishable according to Article 74.2a and Article 74.2c of the Law on Intellectual Property.


On December 26, 2011, on behalf of the owner, ANPHAMCO filed the First Complaint with the National Office of Intellectual Property to complaint Decision No. 36319 / QD-SHTT dated September 27, 2011 of the National Office of Intellectual Property, According to In the complaint, ANPHAMCO stated that NOIP's decision of refusal was unjustified by the following reasons:
- Firstly, the trademark application has been approved for protection in many countries around the world and the trademark has been used continuously by the application owner since 1953 until now.
- Secondly, the trademark application filed is a unique combination of the word "origin" and the device that makes the whole distinguishable.
- Third, the word "Origin" is not descriptive of the product/service that the trademark is protected.
- Fourth, the trademark has been used continuously in the international market since 1953.
- Finally, in Vietnam, semiconductor and paint products labeled this trademark have been sold since 2008
On January 5, 2018, the National Office of Intellectual Property issued Decision No. 55 / QD-SHTT on resolving the above complaint of Anphamco, accordingly, keeping the validity of Decision No. 36319 / QD-SHTT on 27th. / 09/2011 on the refusal to grant a trademark registration certificate for the application No. 4-2008-13622.
Determined to pursue the case to protect the rights and interests of the applicant, on February 5, 2018, ANPHAMCO filed a Second Complaint with the Minister of Science and Technology to appeal the Decision No. 55. / QD-SHTT dated January 5, 2018 of the Director of the National Office of Intellectual Property about the refusal to grant a single trademark registration certificate No. 4-2008-13622. According to the Second complaint, Anphamco once again affirmed that the registered trademark did not directly describe the registered product / service and made arguments to support its judgment.
With a high sense of responsibility and honesty, on October 6, 2018, the Ministry of Science and Technology organized a fair hearing between and the NOIP and ANPHAMCO Representative to consider resolving the case ưith attending of the representatives of the Ministry of Science and Technology.
At the hearing, the NOIP representative continued to make arguments about the refusal to protect, including:
- In the process of consideration and issuance of a trademark registration certificate, the NOIP has rejected many applications with the word "ORIGIN", but in the specific case of the application No. 4-2008-13622, the NOIP may grant a trademark registration certificate as a whole, not specifically protected to the word "ORIGIN"
The representative of ANPHAMCO Company resolutely requests for granting a cetìicatation for the trademark registration application with the following arguments:
- The ORIGIN component does not directly describe the product for protection, this component is only suggestive but does not directly describe the product so this is the applicant's creativity when naming, designing the trademark
- Evidences shows that the trademark has been used in a long-term and distinguishable
- In fact, trademarks already protected in many countries show that "ORIGIN" is not a descriptive word as the NOIP evaluates
Accepting reasonable arguments of ANPHAMCO to protect customers' interests, on November 9, 2018, the Minister of Science and Technology issued Decision No. 3433 / QD-BKHCN approving ANPHAMCO's complaints about the Decision. Decree No. 55 / QD-SHTT dated January 5, 2018 of the National Office of Intellectual Property, and at the same time, request the National Office of Industrial Property to carry out the necessary procedures to protect the trademark "Origin and device" according to the application No. 4 -2008-13622 in Vietnam.
Executing the above decision, on December 27, 2018, the Director of the NOIP issued Decision No. 95168 / QD-SHTT on the granting of trademark registration certification for the trademarks "Origin and device" of ORIGIN ELECTRIC COMPANY , LIMITED, Finally, after 10 years ANPAHHAMCO persistently pursuing the case, the trademark has been granted a trademark registration certificate No. 4-0312222-000
SUCCESSFUL COMPLAINTS OF INTERNATIONAL TRADEMARK REGISTRATIONS
- GWEN STEFANI
- RÖDL
- THE LINDE GROUP
- ESPA
- wasser wellwasser
- PREMIUM GOLD ANGUS BEEF & DEVICE
- POLYSAN
- HUGO HIRSCH
- CASTANER
- MISS SUPRANATIONAL